Announcement:
Some channels and videos only work in our APPs and TV Box. For the best user experience, please download our Free Mobile or TV APP or Get your Shia TV Box by
Clicking Here!
Ayyube Payambar / ایوب پیامبر (Persian)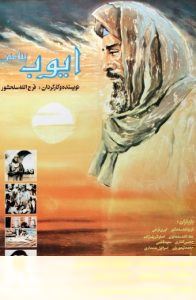 Ayyube Payambar / ایوب پیامبر (Persian)
Satan is jealous of Ayub , because of his dignity God decides to put Ayub in a test with problems and troubles. Satan can't believe Ayub's faith. The movie shows Ayub's tolerance against problems.از جایگاه رفیع «ایوب» پیامبر در پیشگاه خداوند، شیطان دچار حسادت و خشم میشود و مشیت خداوندی براین قرار میگیرد که «ایوب» را به سختی ها و مصائب بیازماید. زاید شیطان این همه ایمان را در وجود «ایوب» باور ندارد. این فیلم داستان پایداری و بردباری این پیامبر را در برابر سختی ها نشان میدهد.
Duration:
Quality: HD
Rating: 0
Rating(1)



A must-have gadget for every shia household. visit shiatvbox.com for more details

Subscribe to our mailing list to receive updates on movies, series and news.